Lifestyle - Page 4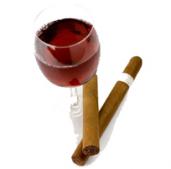 Kick up your feet, drop down a gear or two, and have a relaxing browse through this lovingly compiled section of food, liquor, gadgets, fashion, and travel. Upgrade your lifestyle!

Mexico beaches come in all shapes and sizes. Two of the most famous areas are Cabo San Lucas and Acapulco. Acapulco You're probably already familiar with Acapulco if you ever watched the Wild World of Sports on ABC. Acapulco was exhibited... More about Mexico Beaches – Cabo San Lucas and Acapulco

Who doesn't love bacon. Vegans and communists aside, bacon truly is God's food. And scallops? They're the princes of seafood - the gold nuggets of shellfish. I know! Let's add 'em together and see what we... More about Bacon wrapped scallops

Ben Andrews is the Beam Whisk(e)y portfolio Brand Manager and has the job many men dream of. Young, driven and enthusiastic, Ben gives Get Frank an insight to his portfolio, the industry and how he balances his professional and personal... More about Interview: Ben Andrews

Women and bags share a bond stronger than handcuffs. Telling a woman to leave her home without a handbag is like asking a divorce and destructive police officer to work unarmed, it's an improbable occurrence. Understandably women need a bag to... More about Real men don't carry handbags.

Thanks to an exclusive new movement, Longines has created a unique watchmaking combination. The Longines Master Collection Retrograde Moon Phases presents a ballet of four dancing retrograde hands. The dial also features two windows, one for the... More about Longines The Master Collection Retrograde Moon Phases

I just spent three days in one of my favorite cities – Buenos Aires. I was speaking to 2,000 executives about the future of brands in this tough economic environment, as well as catching up with the MBAs at the Universidad de Palermo.I stayed... More about Beautiful, Beautiful Buenos Aires

The Italians may have as much chance at the Rugby World Cup as we do at Formula 1, but they sure know how to make their complex carbohydrates match up to a good vino. Here's a great way to indulge... Dish time: 20... More about Creamy ham and mustard fettuccine

'A man should look as if he had bought his clothes with intelligence, put them on with care and then forgotten all about them.'For all men – and indeed all women who are interested in men's clothes – this alphabetical... More about ABC of Men's Fashion

The initials DS – standing for Double Security – inseparably associated with the Certina brand since 1960, have contributed to its international renown and continue to form the basis of its new creations. The DS1 Automatique is... More about CERTINA DS1 Automatique

Birth of Malt Whisky The journey of discovery that eventually introduced malt whisky to the world began in much the same way as it did for beer and wine: wild yeasts and sugar (like sugar from grapes) eventually found themselves at the same party... More about What is Single Malt Scotch?