Straightforward designs that are as attractive as they are easy to pull on are hallmarks of any Kiwi male's wardrobe. Elusiv designs and produces high quality clothing for today's modern man in Aotearoa.
This is noticeable in the array of patriotic screen-prints that feature on tees, polos and singlets in colourways reminiscent of summer; or the strong and assuredly masculine tailoring evident in the military influenced short sleeve shirt and hard wearing canvas shorts.
Breezy linen trousers that button at the sides to become ¾ pants offer versatility for men who want to go straight from work to the beach BBQ, and cotton dress pants paired with one of three smart shirts are perfect for those who have to affect an air of formality.
What was your philosophy behind this summer's catalogue?
The summer range focuses on garments that are decisive, functional and masculine but at the same time informed, considered and intriguing.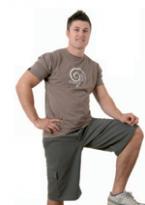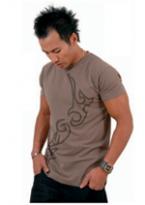 What are the main colours and/or prints you have used in your collection
for this summer?
Summer is about colours that today's modern male can wear to work, or at home and on the weekends. I have used prints that reflect a male who recognizes his roots. The prints are stylish, fresh and express an inner confidence without being pretentious.

What are the most common fashion mistakes you see New Zealand men make?
So many men don't take the time to care about how they look. I mean c'mon guys!

Who has been the greatest influence on your career?
My partner because I get to put all my designs on him first!


Contact information: