New Zealand as a country is incredibly fortunate to have such a businessman and leader as we do with Stephen Tindall.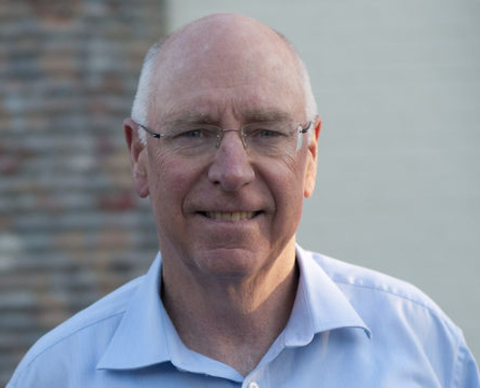 Stephen founded the hugely successful department store The Warehouse in 1982 after 12 years with retailer George Court & Sons as Merchandise Director, The Warehouse now has 86 retail stores in New Zealand with sales of $1.72 billion.

From this base Stephen has reinvested his funds back into New Zealand with the likes of

• His charity work with the Tindall Foundation set up to provide a hand up to New Zealanders in need,

• The KEA Network New Zealand's global network – connecting more than 25,000 talented Kiwis and 'friends of New Zealand' around the world

• And his investment company K1W1 which has provided funding to a number of early stage, New Zealand based, technology businesses across a wide range of sectors including ICT, biotech and cleantech.

Stephen was one of the most affable and easy going people we've interviewed yet, and its not until you read through his words that you truly realise the level of this man's achievements and yet he makes it all sound like it was a walk in the park – which we're pretty sure it wasn't!
How would you describe your leadership style?
Collaborative. I've never had a style of telling people what to do. It's about always finding people that know more than I do and working closely with them. Using the best possible talent you can to build companies.

It was very similar in The Warehouse. For the first two to three years I had to do everything myself, pretty much a one man band type of company. But then people started coming to me saying 'you look like you're doing quite well', so I was able to build quite a good team on the basis that they worked for a very low salaries but were given options in the company.

What's happened with all these technology businesses is very similar. We get six to twelve applications a week from people for investment in businesses.

It's a matter of the team just sorting out - number one if the people are right, the talent, then the ability of those people to deliver a successful business out of what the technology might be.

Secondly it's the technology itself, and then third it's being able to look at it on the plan.

It's all about getting the best out of people and treating people the way you want to be treated yourself. That's always worked quite well for me so that's what I would say is my style.
What is your definition of success?
I think success is an internal definition. It's when you believe yourself that you've succeeded in a project.

It varies too, in the philanthropy sector people on the outside might not see that it's been as successful as we have because we understand how far in deficit somebody's come from to get to where they are, and just the fact that you've created a job for them and they're looking after their family like most other kiwis are may not be seen as a success to them (people on the outside) but to me it would.

It's in the eye of beholder. It's what you see yourself as success. Some of the companies that we've got ownership in are doing really well like Mercy Ascot Hospital for instance or Icebreaker is a great success overseas yet some of the others there's no visibility as to whether they're a success or not, yet, they're on the journey.

You have to make the subjective decision almost on a weekly basis as to whether you're going to continue to fund them or not.
What are the three best books you've read?
The first two are both by Jim Collins.

Built to last – successful habits of visionary, Jim Collins

Good to Great – why some companies make the leap and other don't – Jim Collins

The third one I read when I was young, before I started my career,

How to win friends and influence people, Dale Carnegie

As you can see (gestures to book shelf) I like to read, and I've got twice as many at home. I try to read as many of the great leaders as possible.

Saying that though, I do read a lot of fiction. I read fiction for relaxation; probably ¾ of the books I read are fiction.
How do you generate your most creative thoughts?
I take Mondays and Fridays offs in terms of appointments. I'm back to back most days, including evenings from Tuesday to Thursdays. But I give myself quite a bit of thinking time.

Mondays and Fridays I sit back and think, analyse what I'm trying to do, strategise. Meet the people that I might be cooking something up with. So it takes the heat off and enables you to be quite free thinking.
What motivates you and how do you stay motivated?
The country motivates me. I think that we're a great little country. When I compare it with anywhere else in the world I still think it's the best place to be without doubt.

But I'm hugely frustrated by the way we can't pay the bills. We borrow $250 million a week and we're not saving enough to look after ourselves. I'm hugely motivated by trying to find how you do that in the community sector, from a hand-up not a hand-out perspective. So people will actually just go and get themselves a job and look after themselves rather than be on the benefit.

In the business sector I only invest in business that can earn foreign currency, we've invested directly in 60 companies and indirectly in 60, so 120 companies all up and every single one of them has something to do with export. Even with the hospital for example we're getting into medical tourism, bringing Americans down to use our services
How do you get things done? Are there any routines, habits or personal rules that you've used to help you get to your success?
I think there are definitely routines, I'm fairly disciplined. I probably get 70 emails a day. I use email as a way to get things done the fastest because I can communicate with multi numbers of people. We have lots of different teams here but with email you can get the same message out and be consistent.

Depending on how many emails are sitting there by the time I'm ready to go home I'll whack through a whole bunch of those and make sure I've got most of them cleared before I go. Then get home around 6.30-7pm and once again there's usually a bunch in the morning so I'll do those before I leave.

Being disciplined I think, utilising technology. This thing here (gestures to i-phone) has saved my life really! Where ever I am I can be working, I might be sitting somewhere waiting for someone for 5 minutes and I can clear 10 emails.
What three attributes were most important for getting you where you are today?
For me? I think integrity is first. The most important thing anyone can ever have is a good reputation and that is something you can never afford to lose. I'm strongly principled around not doing anything that would disadvantage somebody else, I guess that's the core one.

The second one is hard work, having a real ethic to deliver on your goals. If you're trying to build a portfolio of companies that will in your lifetime make a real difference to earning foreign dollars for the country you have to be very disciplined about it and put the effort in.

The third one really is all about the way you treat people, in a way it's similar to the first one.

You can never really ask people to do things for you unless they can see that you're putting in more effort for them. Some employers see it differently; they think 'I'm paying you to do this, so do it.'

I think anybody you're asking to help with a project or to create value for you needs to know that you're putting in as much if not more effort in your own particular way to the project.
What do you do when things aren't going your way?
I breathe slowly through the nose. When you invest in high risk technology companies that tends to happen quite often. I think the venture capital model is that you get one super profit company out of every ten, one that gives you 300 times your investment a couple of tens, say three or four ones, and the rest are losses.

I think what enables me to be reasonably relaxed about it, is that I never borrow money and I never spend more than I've got. The good thing is the engine room (referring to The Warehouse) keeps churning out the cash, luckily, it's a very good business and I just allocate that money each year to my investments.
What's getting your arse out of bed at the moment?
All this stuff! It's multifaceted.

Also my grandkids, I've got two and one more to come. It's an enormously pleasurable stage in life. We've had five kids and that was great too, but having little ones around again gives you a new lease on life.

I'm also continuing with my sport, I'm an active swimmer, I swim every day.

I'm heavily involved behind the scenes with Team New Zealand and with Spark and the Millennium Institute. We're doing some good stuff there with a project called Gold Rush which is about trying to up the number of medals New Zealand can win at the next Olympics

All that stuff – it's not all business but its good fun.
What is the most important piece of advice you'd give an aspiring leader?
It's cliché but it's true:
Treat people the way you want to be treated yourself
Actions speak leader than words
… and finally – just get on and do it!