Last year, the world stopped as the COVID-19 pandemic spread across the globe, with cities all over being forced into lockdowns, people complying with social distancing measures and health protocols, and businesses and services having to shut down physical operations. One of the favourite pastimes in New Zealand, gambling, was also heavily impacted by the situation, as land-based casinos and other gambling facilities had to cease operations. However, statistics disclosed by the Wall Street Journal, revealed that the online gambling market was able to record profits during this period, with a revenue increase of more than 200 percent.
Certainly, one of the main reasons behind this success is a new focus of the iGaming industry on mobile gaming, especially through the creation of innovative mobile casino apps. With the advancements in mobile technology in recent years, operators in the industry realized the potential of mobile gaming, and began investing on responsiveness and mobile friendly games. In a country where the smartphone penetration reaches numbers close to 130% of the population, New Zealand punters can finally enjoy the most popular casino games on any mobile device, and the demand for these games has never been higher.
When online casinos were created, in the mid-1990s following internet's popularization, there weren't many trustworthy alternatives, and the industry was frowned upon, as people feared being scammed or defrauded while playing at these websites. However, today, with the implementation of enhanced security protocols and data encryption, online casinos became much safer. Besides, the licensing, regulation, and constant auditing that these websites must undergo, made it harder for malicious attacks to happen.
Even though the iGaming industry is much more reliable these days, it's important to be aware of the many features and security improvements provided by online casinos, websites like Casino Help come in handy, to help players find the most trustworthy and secure online casinos available. Nevertheless, the introduction of mobile technologies in this industry brought several benefits to bettors all over the world.
24/7 availability
Today we do almost everything on our smartphones, from chatting with our friends to stock investments, and we don't go anywhere without them. Everything we need is in the palm of our hands, 24 hours a day, 7 days a week. So this was the perfect opportunity for iGaming operators to increase their portfolio and provide new gaming experiences to players.
Most operators in the market today offer different platforms for gambling, including mobile-friendly websites and even mobile casino apps. These platforms focus on easy access and navigation, and perform smoothly on any mobile device, whether it is an Android smartphone or an iOS tablet.
Broad game catalogs
Apart from the availability, another cool feature in these mobile apps is the comprehensive game catalogs that operators provide today. Pokies are arguably one of the most popular genres, and the selection of titles is huge, with developers like Microgaming and NetEnt, major companies in the iGaming industry, releasing new games almost weekly.
Table games are also available, with roulette and blackjack being the most popular alternatives. With many game variations, and different wagers and bet limits, players can feel as if they were playing in a traditional brick-and-mortar casino, especially with live dealer games, which are operated by professional croupiers and streamed from studios and land-based casinos.
Special bonuses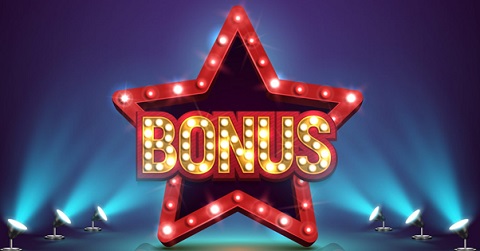 To attract new customers, online casinos operators have come up with several special bonuses and promotions that grant players different advantages, such as special deposit conditions, extra funds, withdrawal promotions, and even cashback programs.
Most operators offer different types of promotions, ranging from welcome and loyalty bonuses to no-deposit bonuses. There are special conditions that must be met to claim these promotions, like rollover (the number of times required to play before withdrawals) and minimum deposit requirements, to prevent malicious use. But it's important to always check for these promotions, as they can significantly improve the gaming experience.
Security features
Technology improvements in recent years made these websites much more reliable, and all personally identifiable information is heavily protected under the highest levels of data encryption and protection, using the most recent SSL and RSA protocols.
Apart from this, regulated and licensed operators are required to conduct every financial transaction using verified payment platforms, such as Paysafecard and Visa Checkout. Two-step verification methods and other security processes are also employed, to prevent malicious attacks and data breaches.