Entertainment - Page 5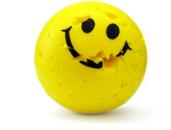 From having swordfights in the toilet in kindergarten to pursuits no less stimulating in the realms of lifestyle, leisure, games, movies, books, music, gadgets, cars, computers and whatever else we can think of, here you'll also find cool down-time-killing games and time wasters.

"Foxcatcher" is one brushstroke of creative licensing away from becoming a horror film—and, in many way, this sordid true-life tale of jealousy, obsession and probable madness already is. The picture, directed by Bennett Miller (2011's... More about Movie Review: Foxcatcher

Lamborghini's top-selling Gallardo gets more power and handling... so it wasn't powerful enough or quick enough, or good-handling enough already?Italian supercar manufacturer, Lamborghini, has released a developed successor to the... More about RAGING BULL gets sharper horns

AC Cars, more formally known as AC Cars Group, Limited, is the name of an automobile manufacturing company based in the United Kingdom. As a matter of fact, AC Cars is one of the most old and established automobile manufacturing companies in the... More about AC Cars - A British Tradition

When a horror picture is perceptive and specific enough in character and story, it holds the power to remain wholly involving even if it were to be stripped of the very elements that distinctly make it a work of said genre. If a filmmaker can... More about Film Review: The Babadook

If you're the kind of person who cringes a little bit at the thought of stand up comedy (Will it be funny? Will it just be a guy standing on a stage making awkward jokes?) then you need not fear! Dan Nightingale was a wonderful reprieve... More about Comedy Review: Dan Nightingale

With 800hp on tap, 23 year old Nick Andrews' Falcon is one tough street machine. The large, boxy XD Ford Falcon roars into life as owner Nick Andrews turns the key. This car is loud; a cacophony of thumping V8 exhaust and high-pitched... More about 1980 Ford Falcon XD – Young Gun

Is James Franco obsessed with Seth Rogen? The real Franco may not be thisenamored by his "Pineapple Express" co-star, but his "This Is the End" character, who happens to be an exaggerated version of himself, definitely... More about Is James Franco obsessed with Seth Rogen?

Sennheiser's previous flagship reference headphones (HD650) have been an important part of this writer's hi-fi system since 2006; they've been in heavy use and they sound as amazing now as they did on day one. Would the new top of... More about Sennheiser HD800 Headphones

With a handful of nips and tucks, "Black Panther" might have been an unequivocally divine entry in the Marvel Cinematic Universe, clawing its way into the upper echelon of the blockbuster franchise. Like 2016's dazzling, thoughtful "Captain... More about Movie Review: Black Panther

IT'S a clouded overall Super Rugby picture after five weeks because three South African conference teams have played 5 games, all of the Aussie group teams have played four and three New Zealand teams have played only three. So... More about When Irish Eyes Are Smiling!