Entertainment - Page 2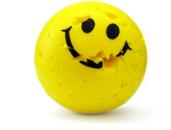 From having swordfights in the toilet in kindergarten to pursuits no less stimulating in the realms of lifestyle, leisure, games, movies, books, music, gadgets, cars, computers and whatever else we can think of, here you'll also find cool down-time-killing games and time wasters.

Whitewater kayaking has a reputation as being 'crazy' and 'too scary' for the everyday recreationer, but the truth is you can dictate the degree of difficulty you choose to participate in. There is a grade system from 1-5 and... More about Whitewater kayaking - outdoor boilover

How to Survive by John Hudson $34.99 304 pages I bet that John, being the British Military Chief SERE (Survival, Evasion, Resistance & Extraction) Instructor would be a handy person to get some professional development... More about How to Survive by John Hudson Lessons for everyday life from the extreme world from a Chief Survival Instructor to the British Military

STRESSLESS By Matthew Johnstone and Dr Michael Player Your go-to guide to identify and reduce your own stress and help others do the same. $34.99 MacMillian Paperback. George Eliot in the novel The Mill on the Floss... More about StressLess Proven Methods to Reduce Stress, Manage Anxiety and Lift Your Mood.

Lengthening the Shadow by Dave Burt Publisher: Mary Egan Publishing RRP: $30.00 Dave Burt has written a book that clearly accounts how he, a motorsport loving, electrician has done the hard yards to beat the black dog of depression. The... More about Lengthening the Shadow An insightful book about a Kiwi bloke fighting back against depression

Black Boots New Zealand's Rugby Legends By Phil Gifford Photographs by Barry Durrant Published David Bateman Ltd Hardcover, 224 pages $49.99 In the good old days of Rugby players trained on the farm and were tested through long tours, with... More about Black Boots New Zealand Rugby Legends Phil Gifford and Barry Durrant

By Craig Wilson, Ret., NZGD $39.99 David Bateman Publishing Supporting the New Zealand Fallen Heros Trust Bravo is more than just a book. It is a sentinel tool that will help ensure we will not forget what work New Zealand's... More about Bravo Kiwi New Zealand Soldiers, Afghanistan and the Battle of Baghak Major Craig Wilson Ret. NZGD

With a prize pool of FJ$50,000 and only six teams per division, the odds at this touch tournament are pretty favourable. Above and beyond prize money though, are the values at the heart of the tournament. The Fijian Cup is changing the face of what... More about The Fijian Cup – A tournament with a difference

Many of us spend hours fantasising about our dream car.Harley Douglas went and did something about it. Harley Douglas knew exactly what he wanted in his dream car. "It had to be a '68 Camaro SS, and it had to have all the Bs: black,... More about 1968 Chevrolet Camaro – Bruised Black

Week Ending 4th May: Mini R/C helicopter. The coolest benefit of the low cost labour and economic rising of Asia: mad toys. Constructed from polypropylene, weighing in at a mere 10g and measuring only six inches in length, this... More about Mini r/c helicoptor

Marvel's latest feature film, you know, the one filled with all the superheroes Earth (and a few other inhabited planets) could offer, taking on the toughest villain ever (and the one said to have been written by George R. R. Martin, GoT fans... More about Can Marvel Ever Disappoint its Fans?